Gravel bikes are making head-way, as the new thing in the cycling industry. Since Spring is upon us, it's a good time to try something new! Gravel-grinding in particular should be on your 'new' list. Having experienced the thrill of grinding gravel ourselves, we can strongly recommend getting into such a discipline. It's like riding a bike that blends the best of both worlds, with promising road bike characteristics and the boldness of mountain bikes!  
To get started you'll need a gravel bike, that's fast and fun! We've mixed together our choice pick of gravel eating machines for 2018, and we can assure you, they are all good-looking! So let's jump right in!
Specialized S-Works Diverge
There's lots to boast about with the Specialized Diverge! The most noticeable and advanced innovation on the Diverge would be Specialized's Future Shock with progressive suspension and 20mm of travel. Then for those long adventures, Specialized integrated their Road SWAT kit that houses pretty much any necessary tool. The Diverge frame set was engineered with what Specialized calls, Open Road Geometry. Basically the bike, with its FACT 11r carbon fibre, rides like a road bike, with the feel for a trail bike. These one-of-a-kind innovations make the Specialized Diverge, the ideal gravel bike. Not to mention the Command dropper post, in case things get hairy!
S-Works: RRP 145 000.00
3T EXPLORO
A bike we recently put to the test on South African soil, and can highly recommend. The 3T EXPLORO is unmatched in its ability to speed through wind, something that the Cape has a lot of! The SQAERO frame tube design, allows for less drag on road and off-road. Plus, 3T also designed the downtube of the frame to maintain its aero features when riddled with mud! Super cool stuff, if you ask us. We quite enjoyed the ride, especially on the trails when the EXPLORO's compliance kicked in. The 3T EXPLORO is available as a frame set; meaning you can customize and make the bike your own with components of your choice.
Contact Alpine Sports SA for pricing.
 Giant TCX Advanced Pro 2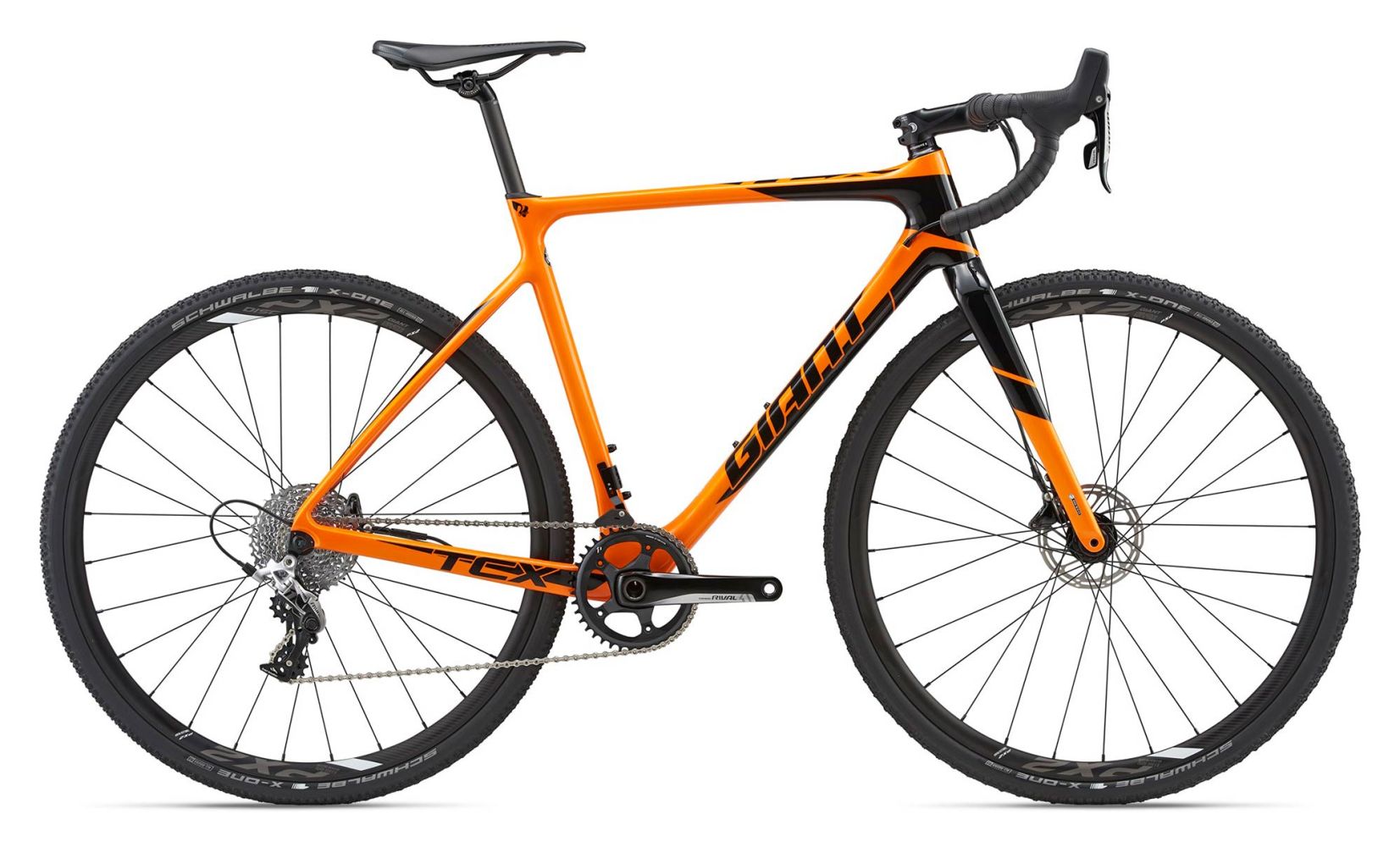 The Giant TCX gravel bike, is not a bike that we've seen a lot of, but we'd certainly like to! Its cutting edge frame design meant that we could simply not overlook it as a demanding competitor. Giant's Advanced Grade composite carbon material brings light weight to the table as well as flexibility. Granted, it's not the most advanced gravel-grinding bike out there, but it has a monster truck type look that we can't resist. So with Giant's expertise in engineering bikes and the SRAM Rival 1 1×11 drivetrain at the power point, you can bet that the TCX is worth its price tag.
Estimated Price: R42 000
Scott Addict Gravel 10
No buyer's guide would be complete without a Scott in the mix! The Addict Gravel 10 has one rad, yet humble and functional design that will attract anyone's eye. The Addict Gravel 10 features Scott's impeccable HMX carbon fibre, along with Syncros, jewel encrusted components for extremely high performance. The all SRAM Force 1 Drive train, 11 Speed is one particular favourite of ours, with a simple and easy to grasp Double Tap system. Final thoughts on this bike; its built for high performance, racing you name it! So we'll recommend Scott's Gravel chomping machine if you're looking to do gravel-grinding professionally.
Available through: Scott Sports SA
Momsen R355
We're huge fans of the proudly South African, Momsen R355 gravel bike! Its striking Carbon Gravel Plus Frame shows that its purely in the business of putting smiles on its rider's face. The perfect bike to boost your stoke level, and get you enjoying life again. Like many gravel bikes in its class, the R355 makes use of the SRAM Force1 1 X 11 Drivetrain. Deadly combo as usual. Then, this gravel bike is also big on Stan's ZTR Grail MK3 wheels. It's a wheelset known exceptionally for its strength, and nerve for SA trails!
Available through: Two Wheels Trading
Niner RLT 9 STEEL
A steel-is-real type gravel bike, is the Niner RLT. Its solid and reliable Reynolds 853 Steel frame allows the bike to exhibit it's fun behaviour elaborately. The hydro form frame and carbon fork also soak up bumps to some extent. It's not the smoothest ride out there, but we absolutely love the idea of a steel frame bike on gravel. It's a fully locked and loaded gravel grinder, and with the Shimano Ultegra 2×11 drivetrain, you can catch massive speeds on open roads.
 R60,999.00
Cannondale SLATE FORCE CX1
When we first laid our eyes on Cannondale's gravel slaying machine, our first thoughts were 'ABSOLUTELY EPIC'. The design and colours on the SLATE certainly are attractive. Cannondale's LEFTY fork sets this gravel grinder apart from the rest; the shock absorbs the most unsightly bumps out there, on road and off-road. LEFTY Oliver delivers 30mm of bob-free travel and keeps you stable at high speeds. Cannondale's HollowGram Crank-set keeps the power coming, matching up with SRAM's FORCE CX1 gear system.
Available through Omnico SA 
Santa Cruz Stigmata
The Santa Cruz Stigmata is probably the crown jewel in the gravel grinding industry. It's the bike that all brands are trying to match up to. With a beautiful carbon frame that has strength written all over it, and lightweight components, no-matter whether you choose between the RIVAL, CX1, or Ultegra, Stigmata models. It's a bike that's built for pure adventure and exploration.
Available through Rush Sports
Canyon Bikes INFLITE CF SLX  
Canyon's INFLITE CF SLX gravel bike, is one of the most advanced gravel grinders we've seen to this date. The technology Canyon put to use and made visible, doesn't lack in the WOW factor. For example, that smoothed over bend in the top tube of the carbon frame, allows the rider to swing the bike over his/her shoulder and carry it without inconveniencing their shoulder. Matching the INFLITE's 'get airborne' nature by7 getting you up to speed, is SRAM's Force1 CX1 drivetrain make-up, that features a few of Canyon's special drivetrain innovations. Canyon certainly paid attention to every detail on the INFLITE and it's no surprise that it stands out as the most advanced bike in this buyer's guide!
Available at: canyon.com
That is our Top 9 Gravel Bikes for 2018!